Project
EARLY AND CONTEMPORARY LANDSCAPE. Archaeology, arts and community
The same landscape reveals ancient and contemporary perceptions of the area. A high ridge of quartz defines a territorial unit that over the time has offered different landscapes, modified for different people and cultures, but through the centuries has maintained its essence: the geology, natural resources, control of territory.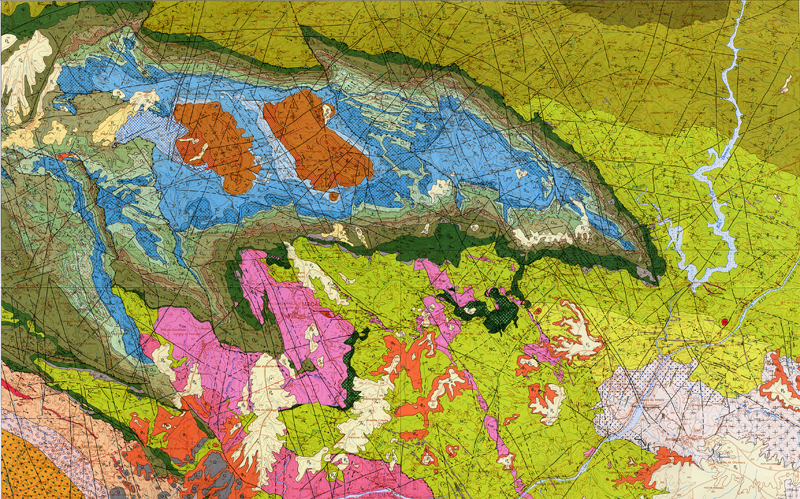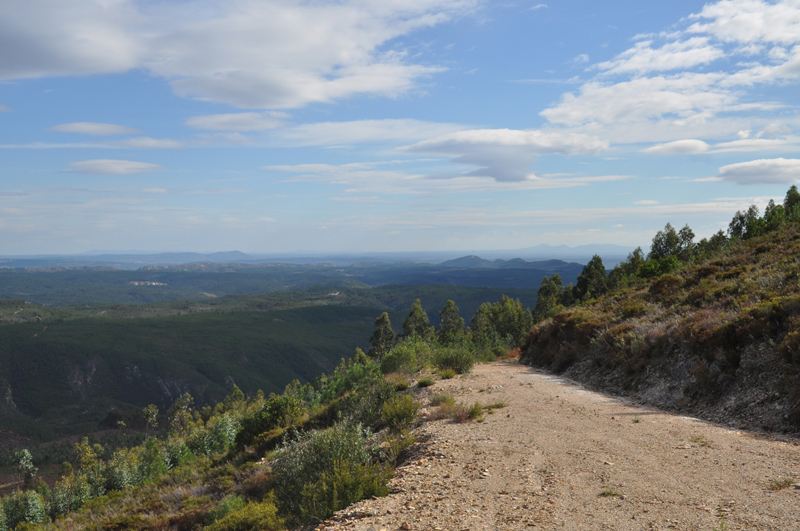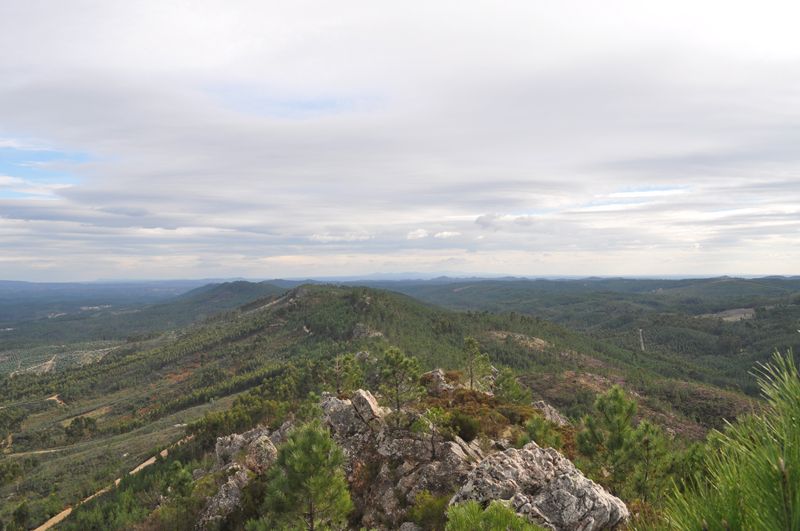 Since the end of the second millennium BC, the human community of the pastors and metallurgists occupied some of the peaks along the ridge of quartz, to plant hilltop settlements: a proximity to the revenue of the natural ridge, a visibility in the territory inside and outside the ridge, the walls of dry stone guaranteed the strategic control of the land, of its resources and of the means of communication.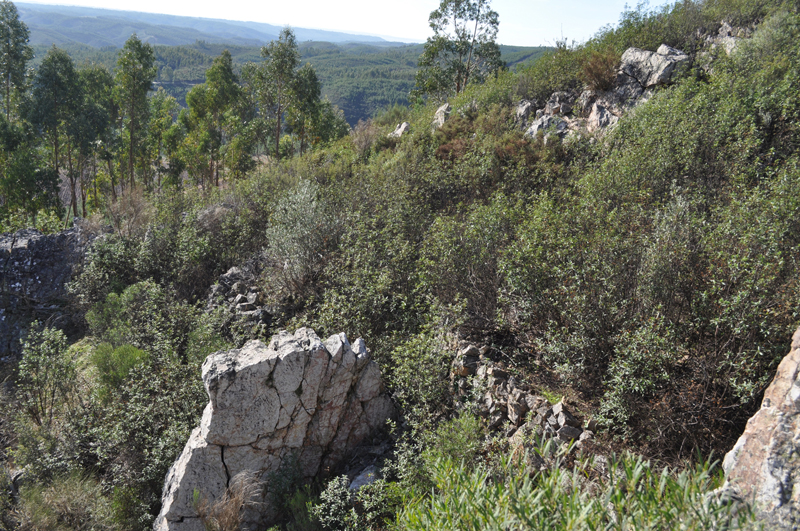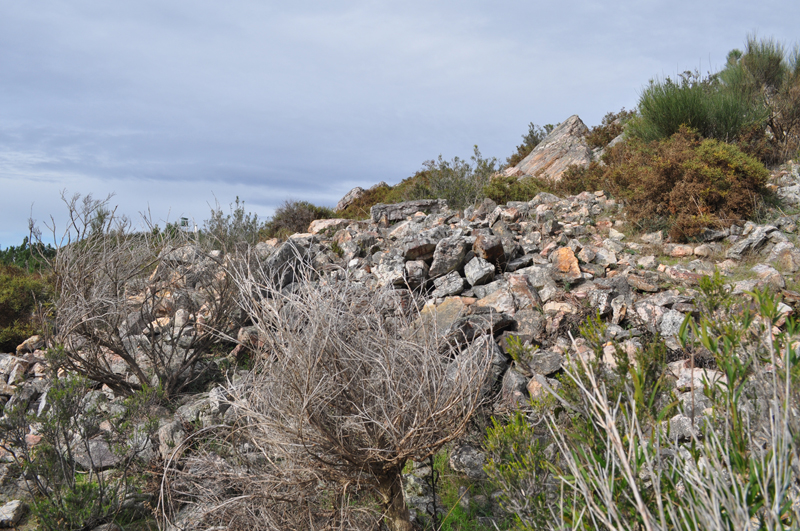 Water is an element that is missing in the area, and it was a natural resource exploited in the Bronze Age, as it is at present.
Wind is a source of energy today, whereas in the past the minerals were a source of wealth.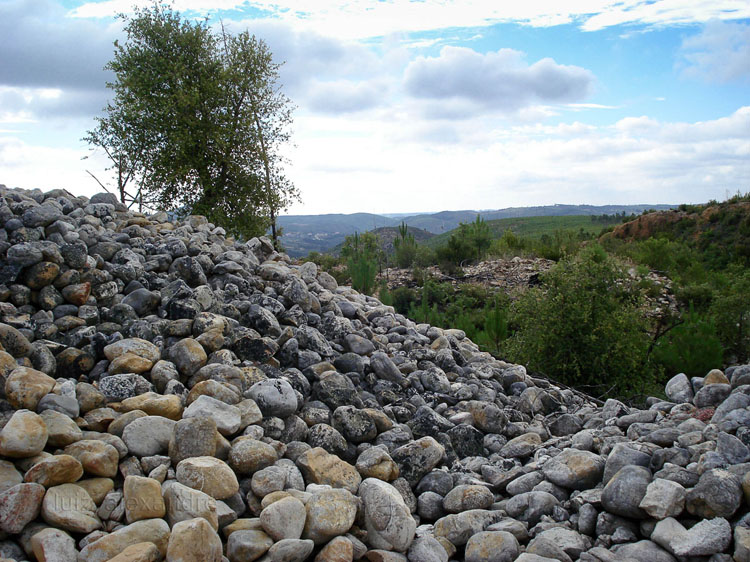 Castelo Velho da Zimbreira
Hilltop walled settlement is situated on a mountain that is located on the side bending towards the north-west of the quartzite ridge Mação-Envenos-Amendoa.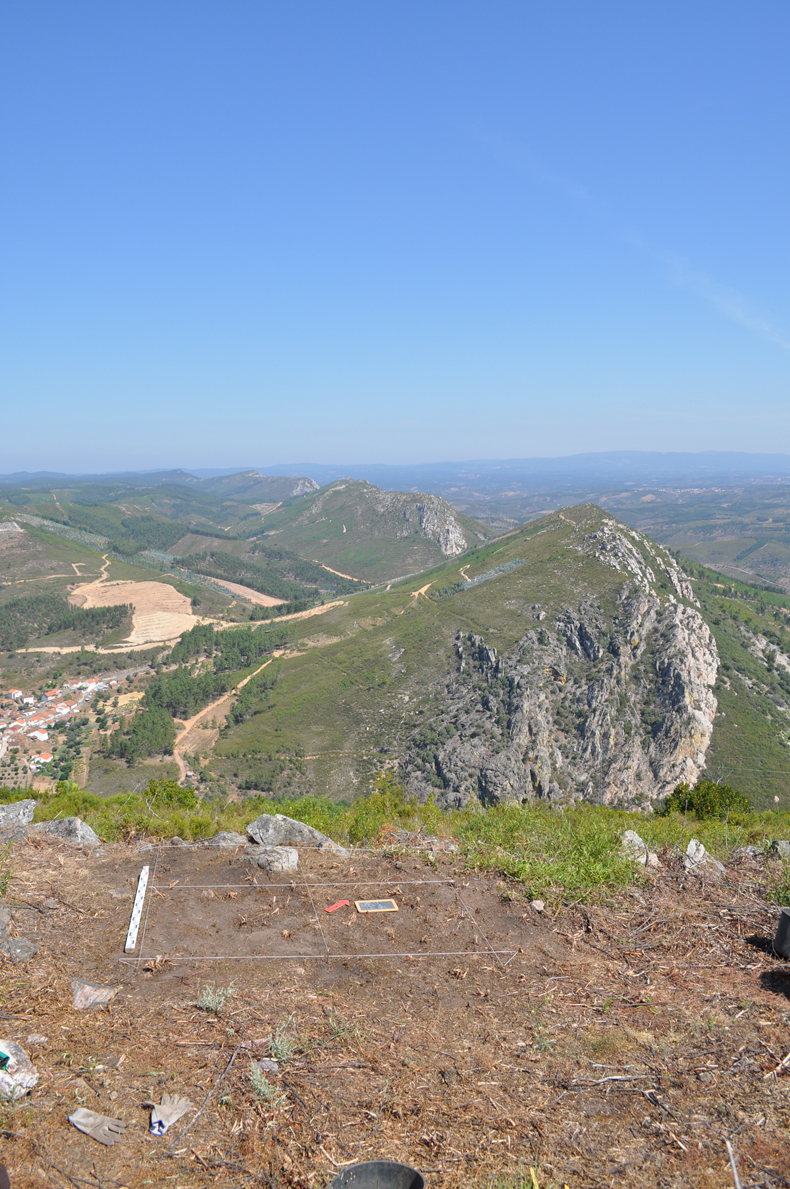 Compared to other hilltop settlements, here you can admire the most complete view, about 360 °, on a vast landscape.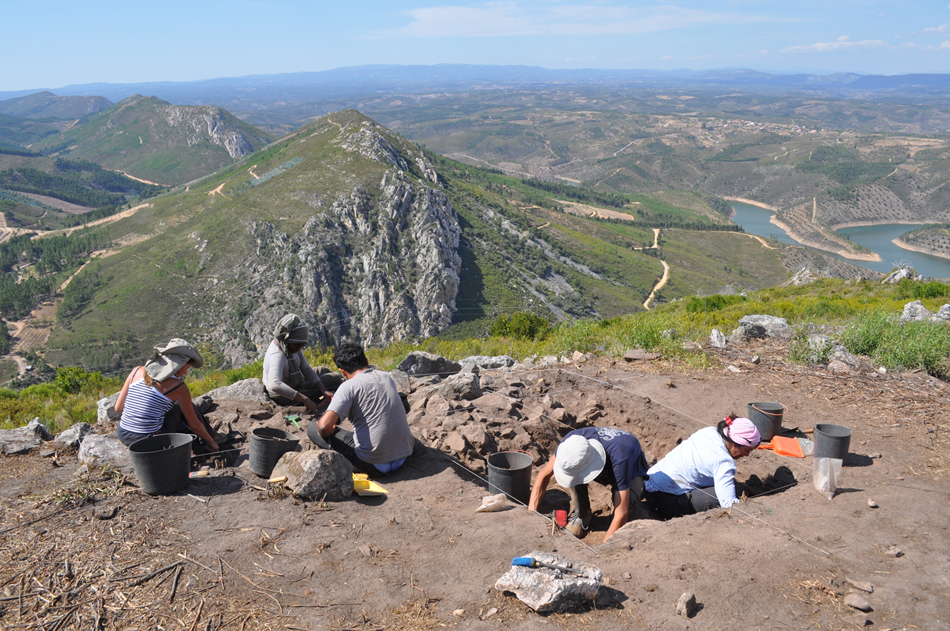 The settlement, subject of archaeological researches since 2005, has an architecture consisting of two lines of dry stone walls, which surround it on three sides.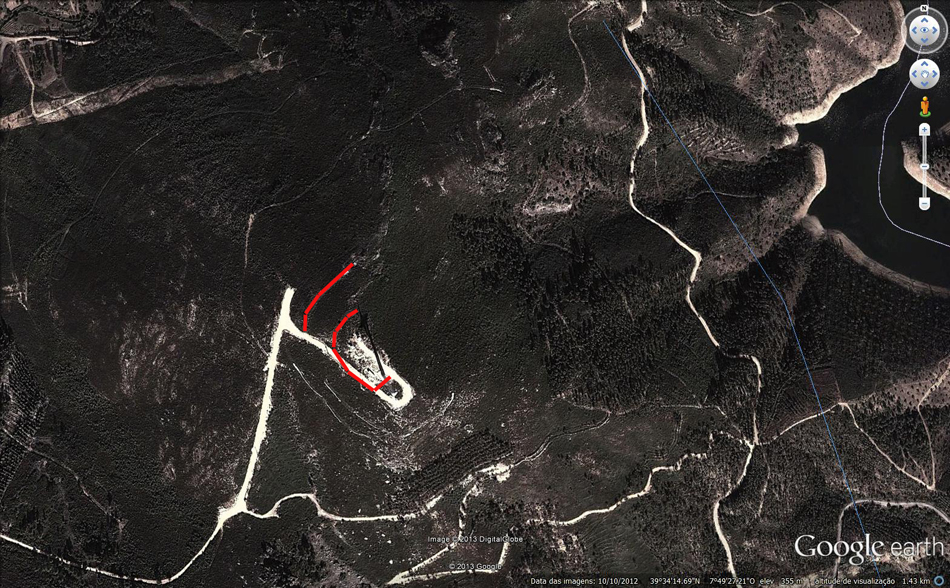 MATERIAL CULTURE
Is almost practically only ceramic: date the settlement on Final Bronze Age/ First Iron Age ( XII- VI cent. BC).
Fragments with decoration, show typical burnished patterns, typical of Final Bronze Age II (X-VIII century. B.C.), or general full burnished surfaces typical of the Final Bronze Age (XII- VIII cent. BC).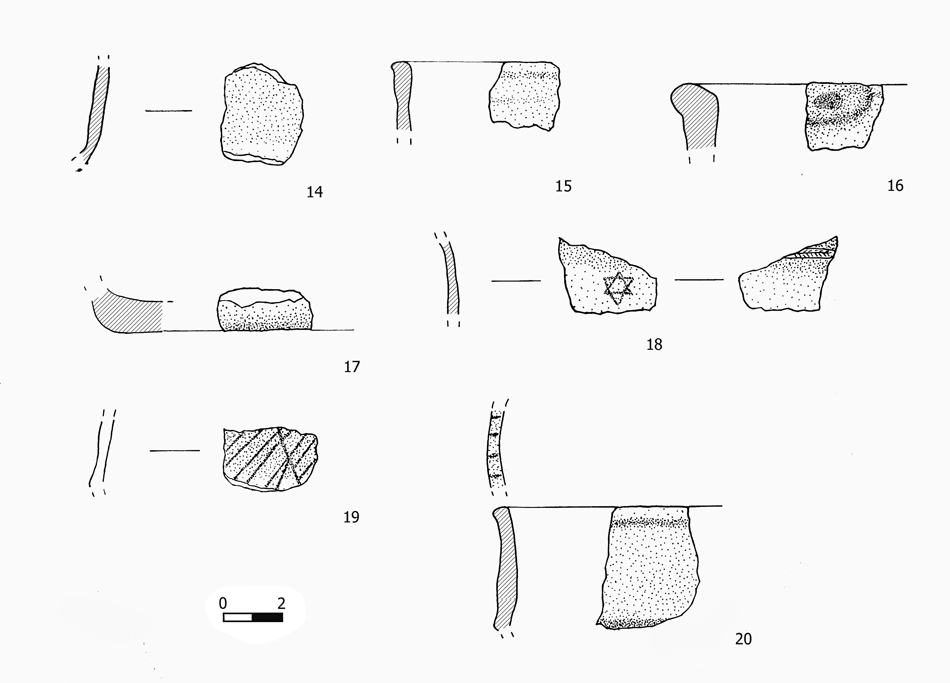 Forms, show typical careens or handles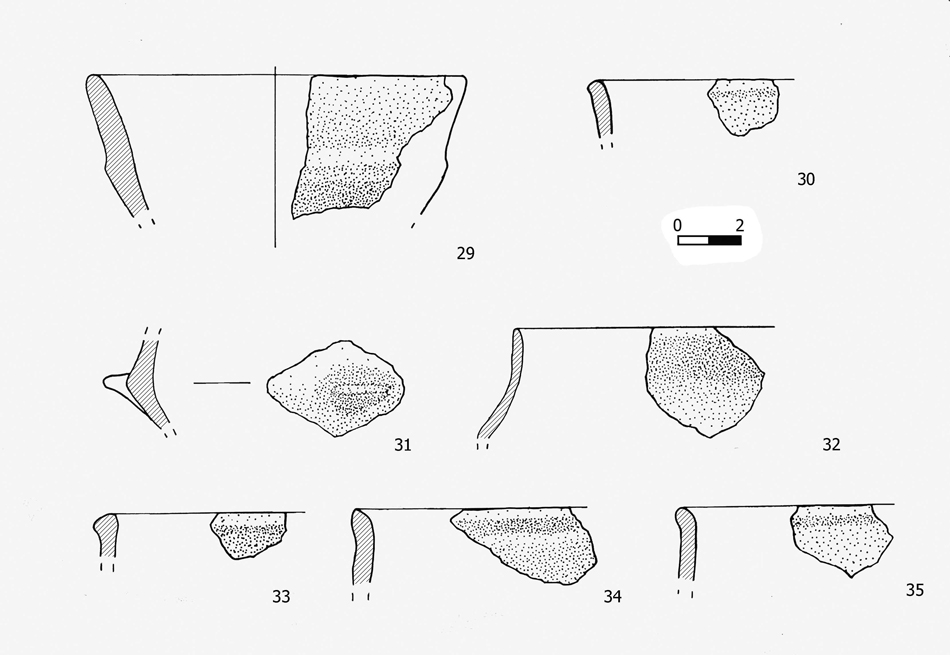 of the Final Bronze Age ( XII- VIII cent. BC) and flat bottoms or ovoid shapes of the First Iron Age ( VI-V cent. BC)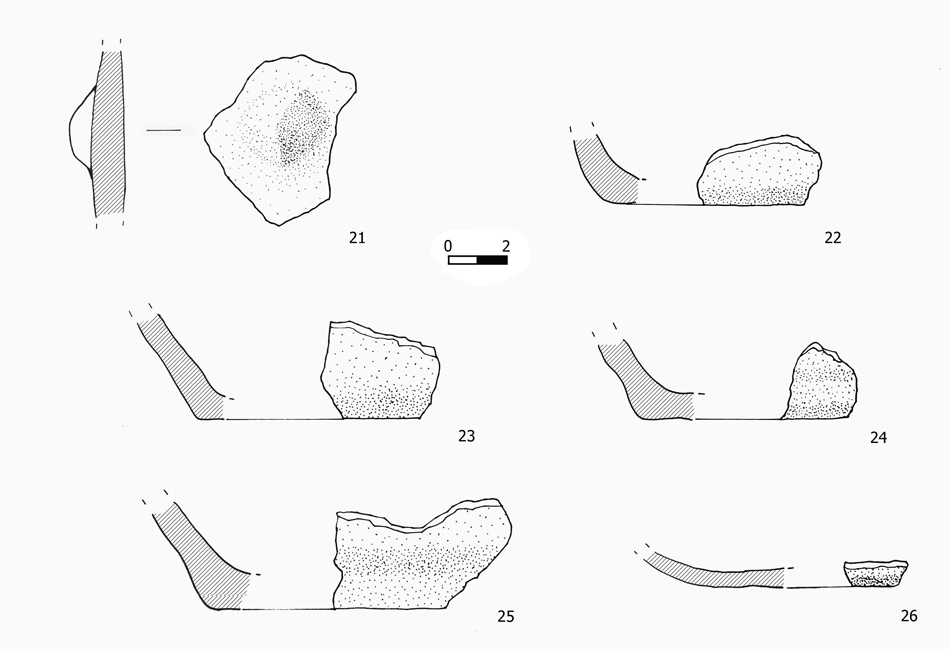 ARCHITECTURES
The most significant part of the settlement is therefore its architecture, its position in the territory and the impact of his architecture in the landscape. The lifetime of the settlement and the particular symbolic and practical significance of the walled sites between the end of the second and beginning of the first millennium BC is taken into account.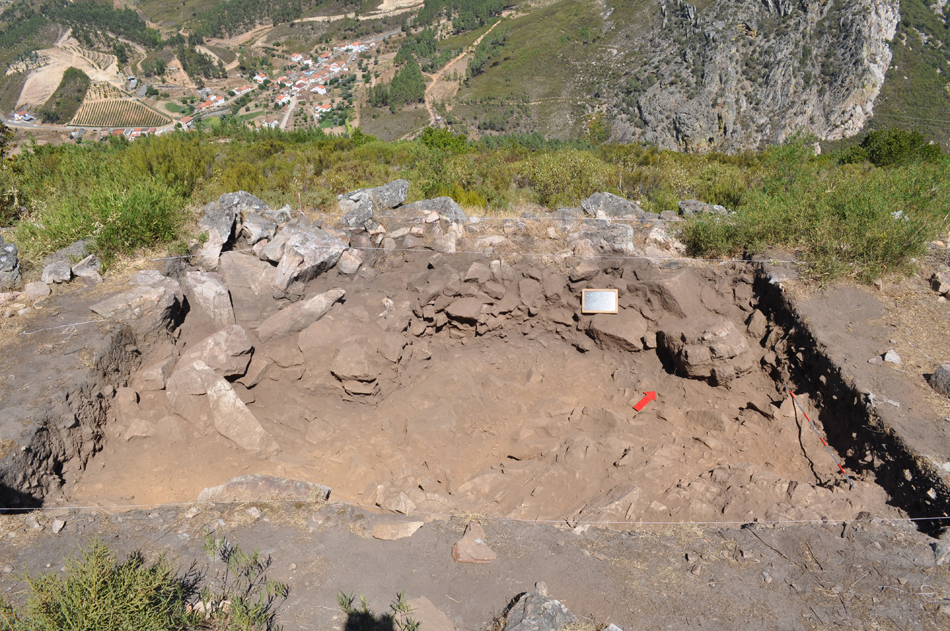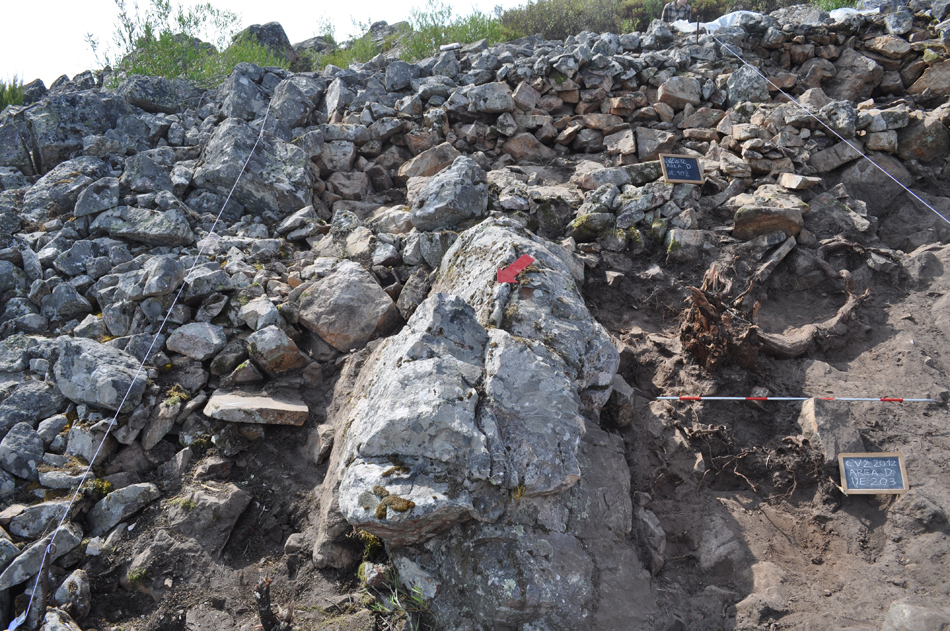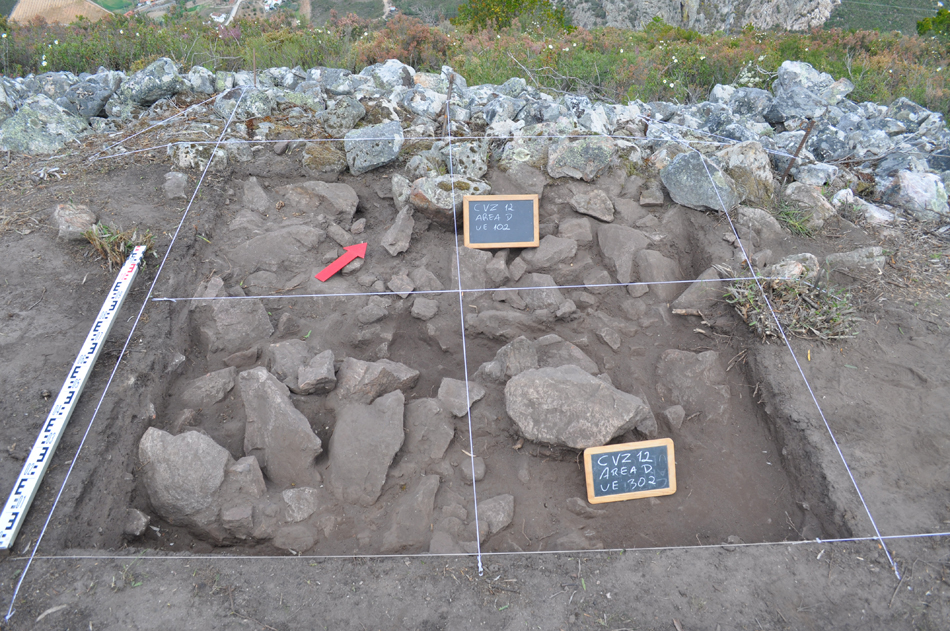 The outer wall, the most well preserved, shows the intention of creating not just a regular plane horizontally, but also two platforms to its extreme points (at the start and at the end of the wall).



The site is suitable, therefore, to be the subject of Land Art performances, with two specific objectives: 1) to be enhanced by highlighting its architecture in order to capture the curiosity of the public from a distance, and 2) make experimental archaeology, looking at the impact view that the ancient architectures had in the area 3000 years ago.